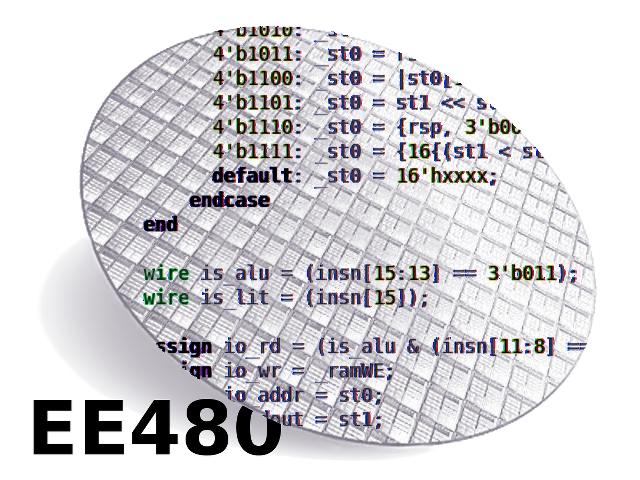 Home Page of Spring 2019 CPE480
This is the official home page for CPE480 (AKA, EE480, CS480G), Advanced Computer Architecture. There is only one section, meeting MWF 3:00-3:50 in room 203 Ralph G Anderson.
The first exam was in class, Monday, March 4.
Due to eDay, class on Friday, February 22, was in room CB 208 Due to the cold weather, UK was closed and there was no class on Wednesday, January 30. Professor Dietz was attending Electronic Imaging 2019, so there was no class on Monday, January 14, nor Wednesday, January 16.
In many ways, the content of CPE480 is very similar to that of CPE380, but with one huge difference: what CPE380 overviews, you will work with in-depth here, even specifying hardware implementation details to the gate level. You've no doubt heard that CPE480 requires you to complete a relatively large-scale processor design project using Verilog -- in fact, you'll have to complete three complete processor design projects: a multi-cycle design, and pipelined design, and a version with some truly state-of-the-art aspect (such as a fast floating-point unit or full out-of-order parallel execution) that you can brag about in job interviews. In general, you'll have to work a lot harder in here than you did in CPE380, but it's worth the effort.
All course materials will be posted here... note that I said will be....
Course Staff

Professor Hank Dietz is usually in the Davis Marksbury Building; see his home page for complete contact info. He has an "open-door" policy that whenever his door is open and he's not busy with someone else, he's available -- and yup, there really is a slow-update live camera in his office so you can check. Alternatively, you also can email hankd@engr.uky.edu to make an appointment; please use "CPE480" in the email subject line for anything related to this course.


The TA is Amit Degada. His office is 108 Marksbury. He is available 10-11 every day, or most other times by appointment. Contact him via email to amit.degada at uky.edu.
---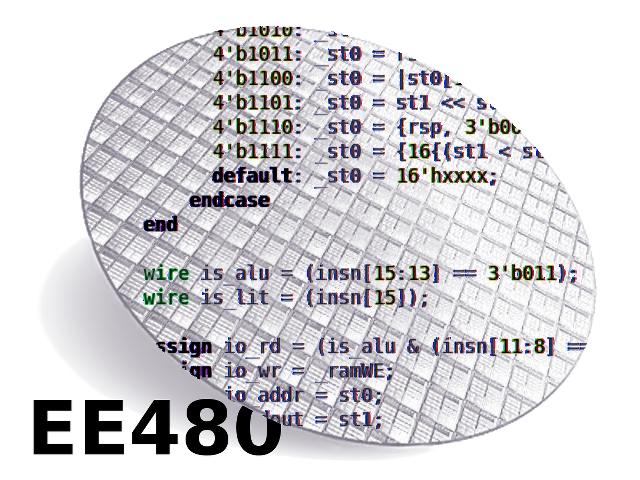 Advanced Computer Architecture.